This Fall Semester, EiTM has been participating in conferences and publishing research from the most recent stage of Dr. Melo's NSF Career Grant. You can find "Space Invaders: First time makerspace users feel like intruders" by Dr. Maggie Melo and Rachel Rodney published in Library and Information Science Research. 
Furthermore, "The Power of First Impressions: Exploring the Design Impact of 'Small Details' and Signage for First-time Makerspace Users" by Dr. Maggie Melo and Rachel Rodney was published and presented in the 2023 International Symposium on Academic Makerspace (ISAM) at Carnegie Mellon University. Attendees were excited about this research – an intriguing question of one attendee being, 'how do I keep plants alive in a makerspace without windows?' From our experience, in a makerspace with windows but in the basement… is to keep buying more when taking them on sunbathing trips outside the department fails to fulfill their needs. 
Welcoming New Research Assistants 
In addition to these accomplishments, EiTM is happy to introduce two new research assistants! Learn more about them below: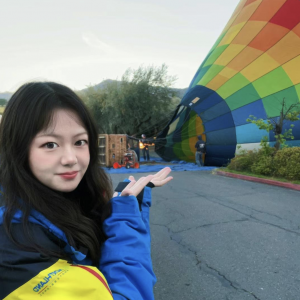 Luxin (Grace) Zhang (She/Her)
Researcher & Master Student, School of Information and Library Science, UNC-CH
Grace is a graduate student in the School of Information and Library Science at the University of North Carolina at Chapel Hill. Before coming to UNC, she received a B.S. in Business Information Systems with a 4-year scholarship. During the past 5 years of study in the information area, she found her interest in social media and social computing, human-computer interaction (HCI), and health informatics. She likes watching J-Drama and making press-on nails in her free time.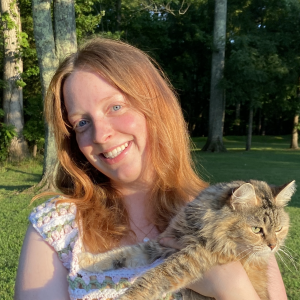 Mackenzie (Kenzie) Novak (She/Her)
Researcher & Undergraduate Junior, School of Information and Library Science, UNC-CH
Kenzie is an undergraduate junior at UNC studying Information Science with minors in AD/PR and Data Science from Ocracoke, NC. She is passionate about User-Centered Design, data visualizations, data mining, and the intersection of information science and marketing.
Other Accomplishments
EiTM's research assistants are also paving their own ways forward by presenting in conferences. Ph.D. student Rachel Rodney recently presented her talk "Breaking the Research Paradigm: Unlearning Biases and Fostering Inclusive User Experiences" at UX Y'All in October 2023. Additionally, Masters student Luxin (Grace) Zhang will be presenting "Decision Sciences in Practice: Industry 4.0 technologies applications" at the Decision Science Institute (DSI) in November 2023.
This fall, EiTM has not only made significant contributions to conferences and research publications but has also welcomed new research assistants who bring fresh perspectives and expertise to the team. As our research expands and our team grows, we continue to explore intriguing questions and engage in discussions that drive innovation in our field.
https://eitm.unc.edu/wp-content/uploads/2023/10/autumnpic-3-scaled-e1698174806579.jpeg
1581
2560
Rachel Rodney
https://eitm.unc.edu/wp-content/uploads/2020/08/EITM_LED_LogoBlack3.png
Rachel Rodney
2023-10-25 11:50:29
2023-10-25 11:50:29
Fall Semester Updates