(ab)using history:

Modern Stewardship of Plantations in North Carolina
Hundreds of pre-Civil War plantations still stand in the fields, marshes, and mountains of twenty-first century North Carolina.
The owners of these manors and farms exploited the labor of enslaved Black people to grow their wealth, status, and political power. Their social and economic pull entrenched plantations as historical sites, deemed by some as worthy of notoriety and preservation.
How are these plantations being used now, over one hundred and fifty years after the emancipation of the enslaved laborers that produced their original wealth and fame? Are their current owners focused on sharing this history, on profit, both, or neither?
African American, Native American, and women's historian Tiya Miles, in her book Tales From the Haunted South: Dark Tourism and Memories of Slavery from the Civil War Era, opened my eyes to the modern-day (ab)use of antebellum plantation homes in the American South. When I read this book a few years ago, I felt far removed from her subject matter; I lived in Maine—where enslaved people were generally forced to work within family homes, rather than on large plantations—and had never been to the South before. Miles' work, which focused on ghost and dark tourism in Charleston, Savannah, and New Orleans, exposed me to how central plantations are to tourism, recreation, and overall economic activity in the South today.
Miles' research focused on the use of plantations for dark tourism—travel to sites known for the violence and tragedy that occurred at them—and especially its subcategory of ghost tourism—travel to sites in an attempt to witness paranormal activity. Now that I live in North Carolina and have seen the prevalence and visibility of plantations in the state for myself, I wanted to contribute to this research while concentrating on North Carolina specifically to learn more about the landscape around me. My research for this project broadened Miles' focus by exploring profit-generating ventures (including dark tourism), public stewardship, and private residences.
To establish a dataset of current uses of plantations in North Carolina, I researched 150 individual plantations listed in the National Register of Historic Places (NRHP), which is defined by the National Park Service as "the official list of the Nation's historic places worthy of preservation." There is no comprehensive record of plantations that remain in North Carolina today, with the most recent account being a 1912 compilation of wills and inventories that listed over 300 sites. Researching 150 plantations gave me a generalizable understanding of current uses, as this likely represents well over half of the plantations left in the state.
The research was at times quite difficult and at other times more straightforward, largely dependent on factors such as whether the current owners are marketing the plantations towards public use and whether the properties' names have been changed. The resulting dataset revealed the following, with many plantations having multiple of these uses: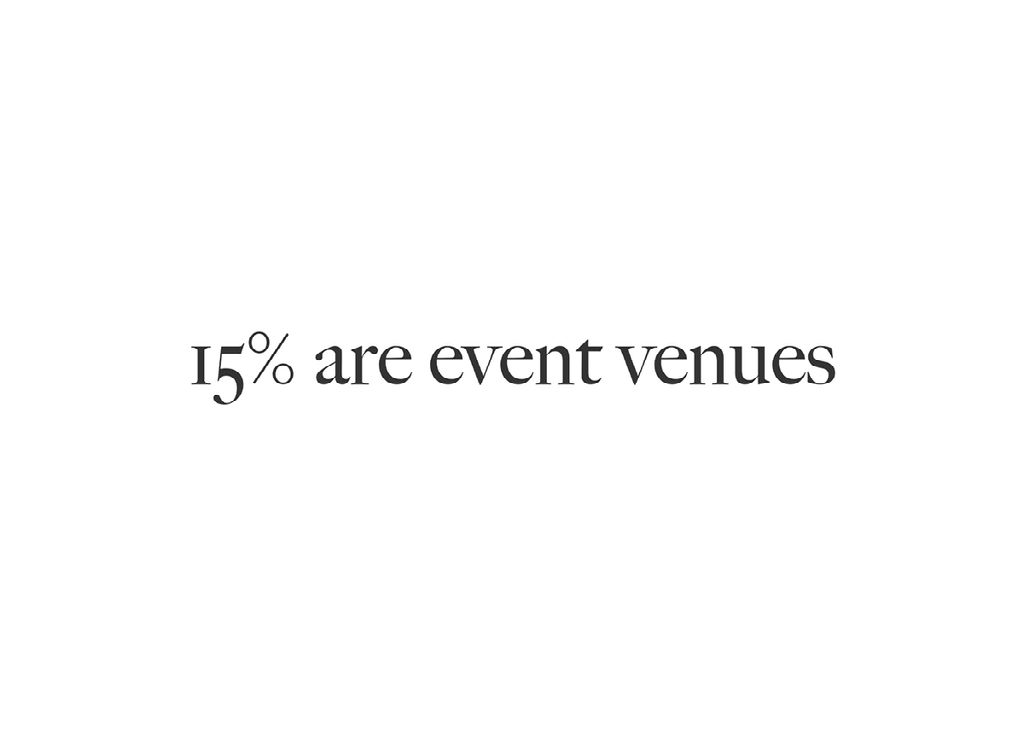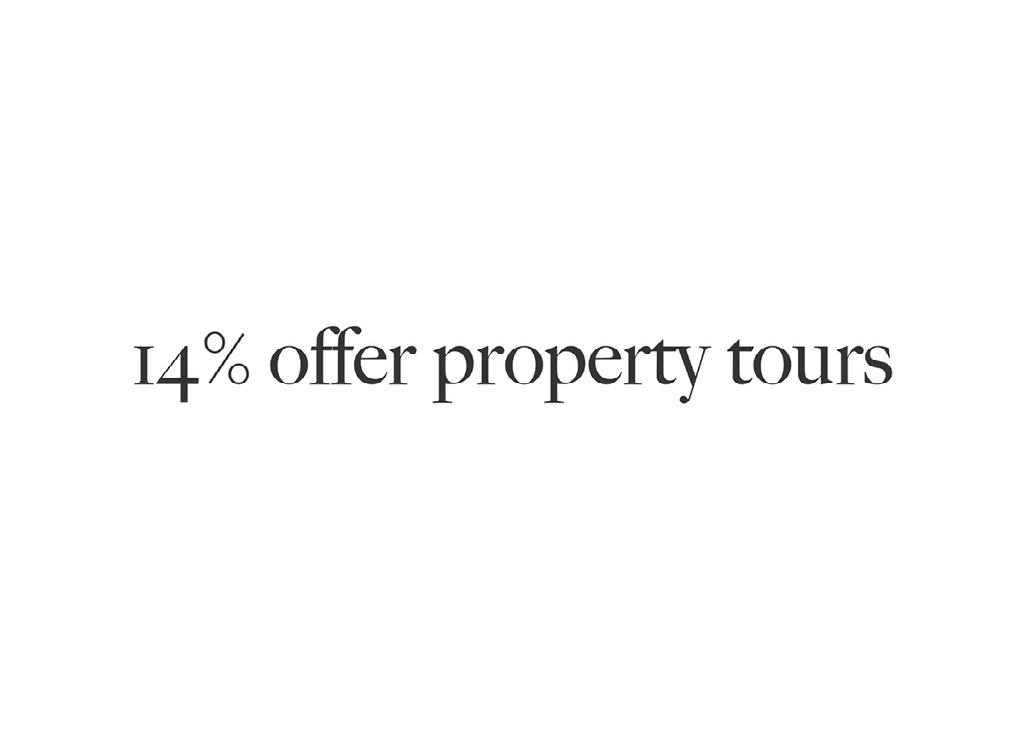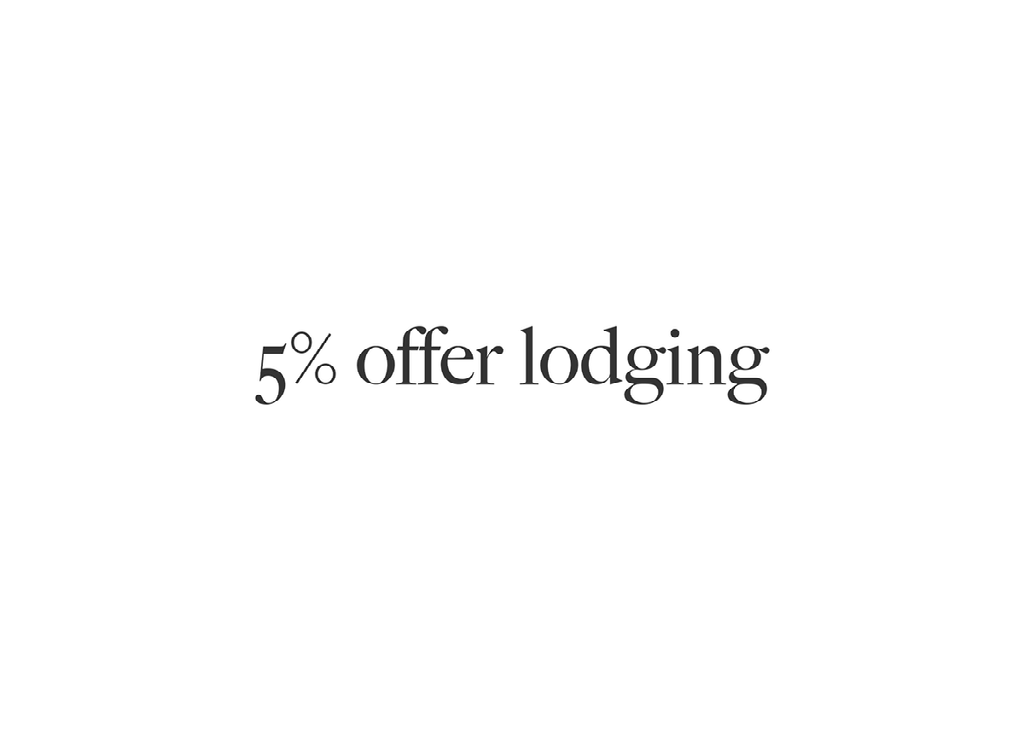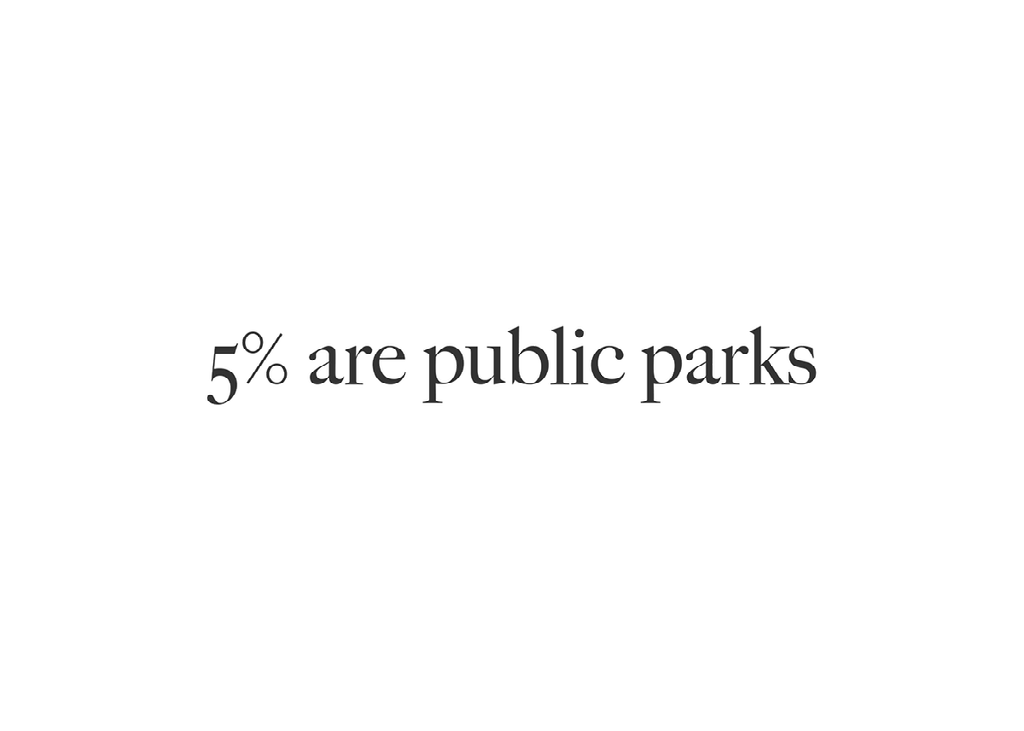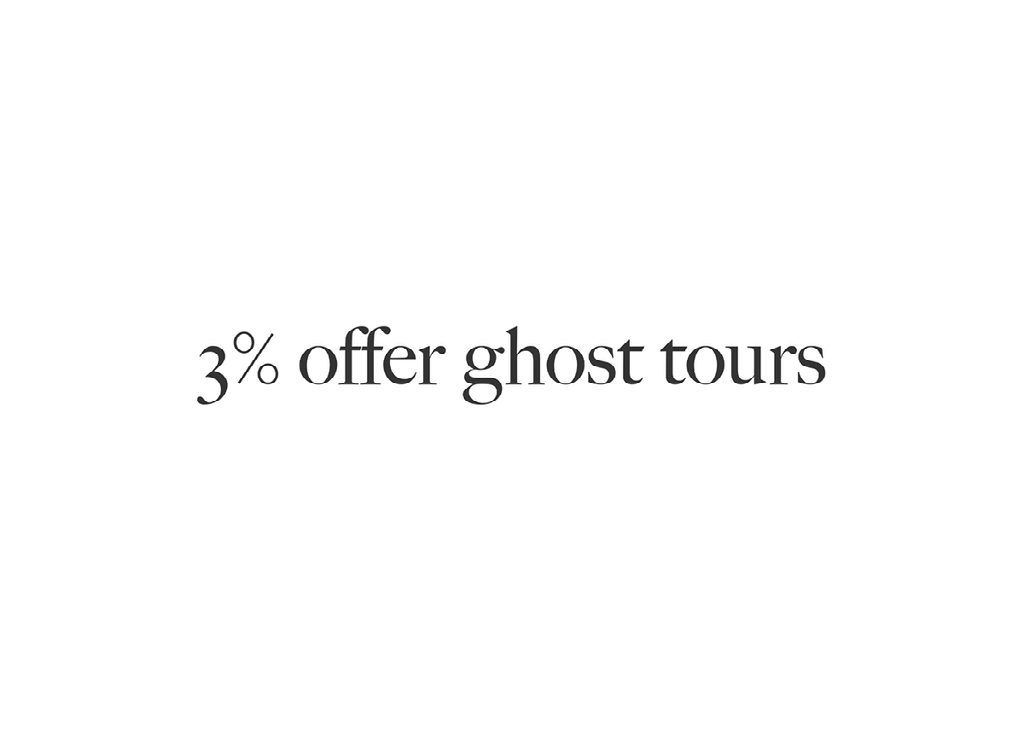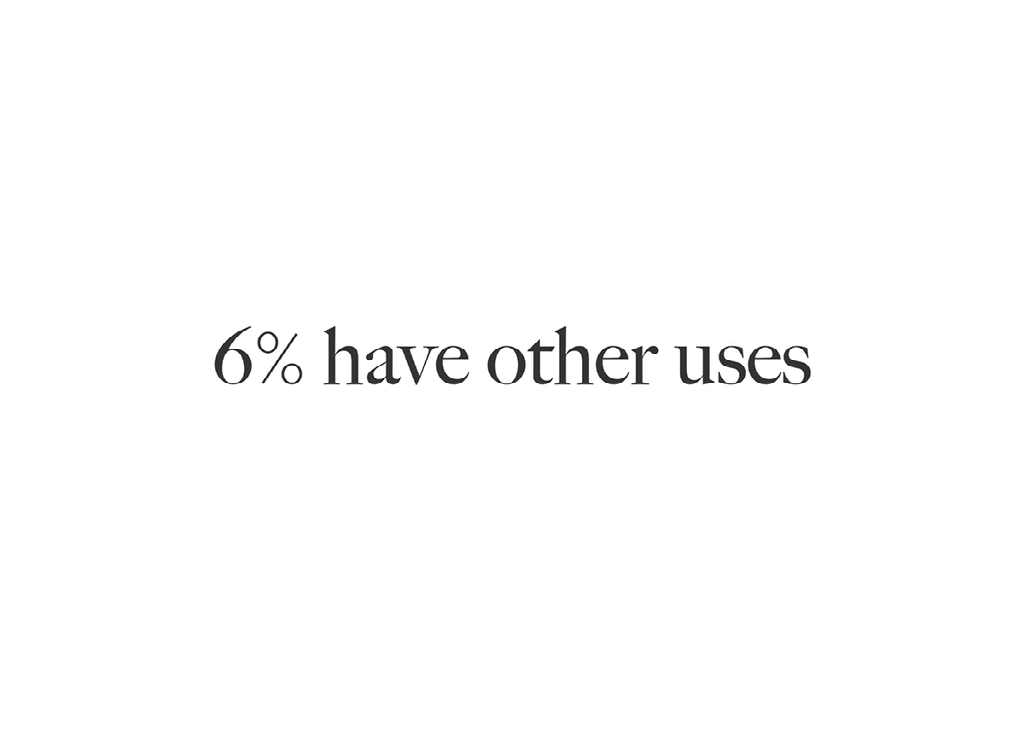 Additionally, I kept track of ownership of these plantations at the time of their NRHS applications as well as the most recent ownership I could find. I discovered the following: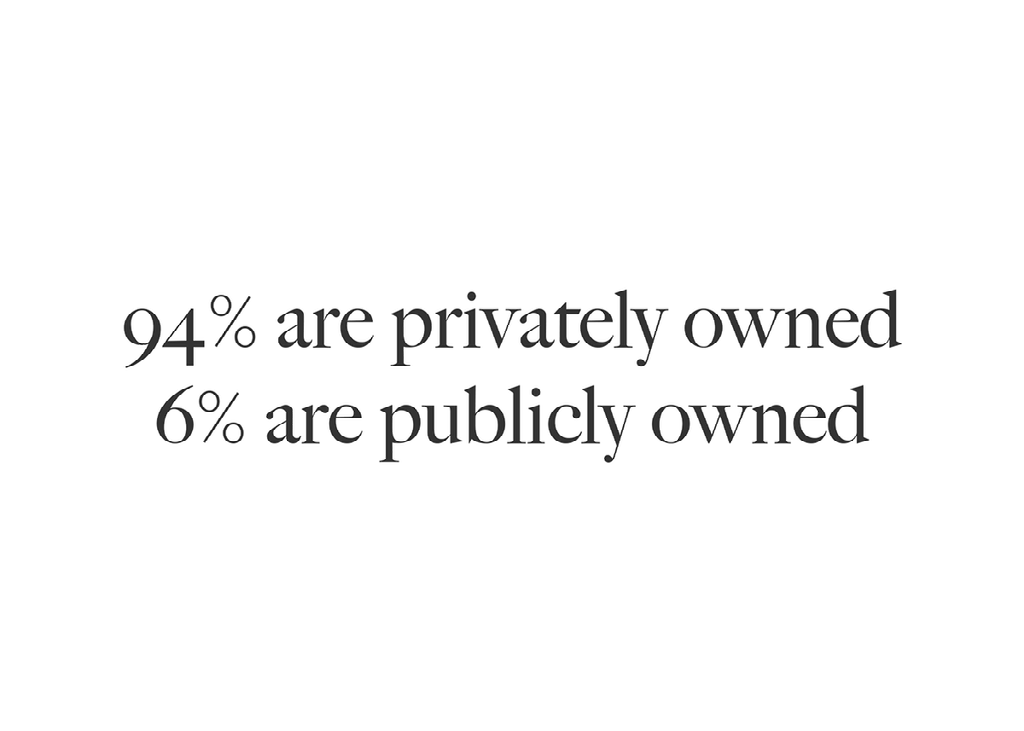 These data show a strong incidence of antebellum plantations having private owners who live in them as their domestic residences. Some of these residences are used for additional purposes, but most are family homes inhabited by owners who do not promote these properties or make them publicly accessible.
A smaller percentage, 5%, of the plantations have become or been incorporated into public parks owned by the state or local governments. Some are free for the public to visit. Others are operated as historical parks with professional guides and interpreters. Many of them are also used to generate revenue for governments.
The remaining uses are profitable ventures that encourage members of the public to visit plantations and spend money at them. Many of these uses, particularly plantations as event venues (weddings, corporate retreats, etc.) and lodging (Airbnbs, bed and breakfasts, etc.), have caused rightful outrage.
Plantation weddings, such as the 2012 wedding of actors Blake Lively and Ryan Reynolds at Boone Hall Plantation in South Carolina, represent a conscious disrespect of the violence perpetrated against enslaved people at plantations in the antebellum. These weddings romanticize a purportedly "bygone" era of white wealth and social power, overstating and fictionalizing Southern gentility and nineteenth-century aesthetics while ignoring these properties' painful histories. Property owners' utilization of plantation buildings for lodging—from this "farmhouse wedding suite" to this slave cabin which made news in 2022 and has since been removed from Airbnb—similarly disrespect their history. They range from attempting to divorce history from these properties to selling "authentic" experiences of enslaved people's lives.
Tours, though perhaps less blatantly disrespectful than recreational usage, often still misrepresent history at the expense of those who suffered at plantations. Ghost tours are the more obvious example; though marketed as a form of frivolous entertainment, Tiya Miles describes that in actuality they "center on graphic portrayals of violence against people of African descent who can never really defend themselves, either as slaves during the antebellum era or as ghosts today." Historical property tours also frequently teach romanticized, airbrushed, and/or whitewashed narratives. These tours are especially dangerous as they explicitly claim to be teaching history. Many visitors take these stories at face value without any critical engagement, internalizing stories that are designed to sell tickets and merchandise.
"'What are the boundaries of what is acceptable? Can we imagine a ghost tour of the Twin Towers?'"
- Historian David Glassberg in Tales from the Haunted South
Finally, the "other uses" category represents additional profit-generating operations occurring at less than or equal to 1% of all the dataset plantations. This includes working farms, gardens, religious sites, farmers' markets, shooting ranges, and other uses.
The dataset speaks to a stark divide between uses, with the plantations generally separated between publicly-accessible, profitable operations and private, domestic residences. I have discussed the harmful and disrespectful nature of the former group. The owners of these plantations overwhelmingly rewrite the historic context of their properties to fit profitable narratives, blurring the full story. But haven't the owners of plantations in the latter group contributed similarly to the erasure of history? Again, these properties are deemed "worthy of preservation" by the National Parks Service for their historic value, but their residents stay out of the public eye while enjoying the sprawling manors and acreage that surrounds them. Many of these properties' owners have completely distanced themselves from their responsibilities as stewards of historic places of unconscionable violence.
What, then, should we do with North Carolina's—and the South's—antebellum plantation homes? As a white American with no descendancy from enslaved people of the United States, it is not my place to offer recommendations. I can, however, present suggestions brought forth by descendants, African American history scholars, and other well-qualified groups.
Tiya Miles offers the following in relation to ghost tours held at plantations. She admits that "It would be disingenuous of me to not acknowledge that ghost-tour companies are doing the work of making black history visible in some of this country's oldest places." This is certainly true; a tour guide she interviewed for her book argued that African American history tours can't compete with the "demand for ghosts and Civil War cannons." That being said, ghost tours—and other plantation ventures that perhaps mention Black history—do so violently, inaccurately, and exploitatively. Miles counters her own point, stating that "There are alternatives to the soulless enterprise of selling slavery as mainstream ghost tourism. African American heritage tourism and public history scholarship, African American storytelling performances, historic site blogs, and literature—all seem good starting points for affirming black dignity of the past while not denying the cultural power of death, haunting, and the spiritual realm."
This framework can be applied more broadly than just ghost tourism. Following the leadership of experts in African American history and heritage tourism can reinvent these plantations, changing their disrespectful and harmful current uses to more appropriate and truthful ones. Organizations such as the Gullah Geechee Cultural Heritage Corridor Commission (GGCHCC), which manages a 12,000-square-mile National Heritage Area, are dedicated to working with publicly and privately owned historic sites. The GGCHCC promotes the heritage of the Gullah Geechee people, an African American ethnic group whose culture developed as a result of enslavement on plantations in coastal North Carolina, South Carolina, Georgia, and Florida. Their work includes interpreting their history and increasing Black heritage tourism.
Groups like the GGCHCC which are dedicated to the promotion and preservation of the history of enslaved people and their descendants offer ethical alternatives to current practices. However, their work is severely roadblocked by private ownership of historic sites, especially by domestic homeowners uninterested in critically engaging with their properties' pasts. In order to produce meaningful change at plantations, owners must be willing to drastically alter, donate, or otherwise renounce stewardship over them. Most plantation owners are entirely unwilling.
A laser cut model of Hope Plantation in Windsor, North Carolina lifts to reveal a stack of 3D printed photo albums representing modern uses of plantations in the state.
Representing this dataset was a challenge. Most importantly, I wanted to expose the exploitative modern uses of plantations without disrespecting the enslaved people who suffered at them. This required careful consideration of materials, symbols, colors, and other design choices. I also wanted to evoke feelings of anger and injustice without harming the viewers of my artifact. I abandoned many sketches and developing ideas when they didn't feel quite right.
Initially, I planned out a 3D printed model that would represent two versions of a real North Carolina plantation house. One idea was to have a single house model split in half, the left side representing the antebellum era and the right side representing the present. Another idea was to create two house models, one representing the antebellum and one the present. I would connect the bottoms of the models together and create a rotating mechanism to spin the models. Later on, I decided to shift to a nesting doll laser cut model; each "doll" would be a prism representing the prevalence of different usages.
Ultimately, I altered the nesting doll model to create the design of my final artifact. This design includes a laser cut model of the main house at Hope Plantation in Windsor, North Carolina as the outer shell. When this shell is lifted, a stack of 3D printed photo albums is exposed. Each photo album represents one of the uses I identified in the dataset, such as domestic residences and event venues. The width of each photo album represents the prevalence of its usage (except for the domestic residence album, which is half the width it should be since it was too large to print at full size). Each album includes a photograph taken at a plantation that is included in the dataset. Each album also includes a label with a made-up title, such as "Our Wedding," to represent the usage; the labels also list the plantation from the photograph's name and the county where it is located.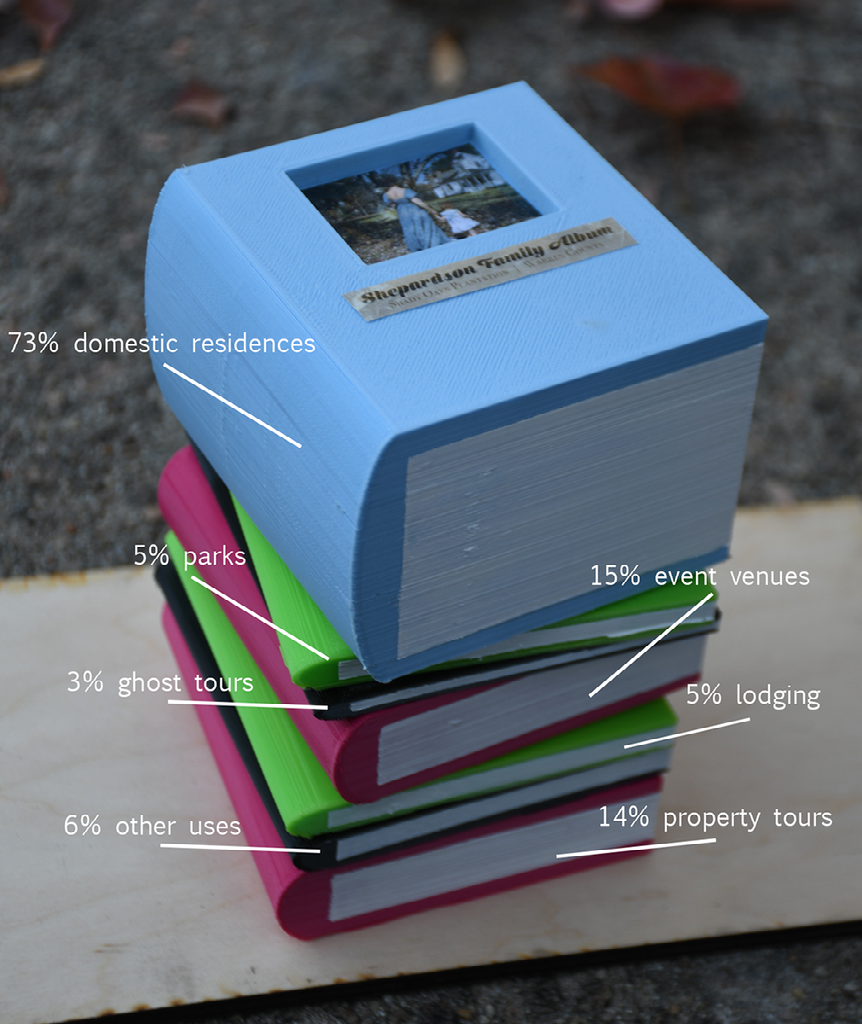 Hope Plantation's main house, in an architectural sense, is a beautiful building. I made the laser cut model of the manor detailed and accurate (though taking some liberties for size and functionality) to represent this fact and to show how easily people ignore the context of artifacts that are perceived to be visually appealing, charming, or romantic. At first glance, the viewer may not even know that it is a plantation house. Indeed, this happened multiple times as I was laser cutting the model; people came up to compliment the design, were appalled when I said that it was a plantation, and then relieved when I explained what I was making it for. The photo albums intend to represent the inappropriate nature of many current uses of plantations, contrasting white joy, recreation, and insensitivity ("The Boys' Shooting Range Trip") with the gravity of the locations (Rose Hill Plantation).
In creating this model, I hoped to build an artifact that would provoke outrage without invoking trauma for viewers. I wanted to lure viewers into the design before they knew what they were looking at, forcing them to become admirers of an artifact with a dark history before uncovering its full story.
Bibliography
D'Harlingue, Benjamin. "On the Plantation with Ghosts: Antagonisms of Slavery Tourism." South Carolina Review 47, no. 2 (2015).
Gentry, Glenn W. "Walking with the Dead: The Place of Ghost Walk Tourism in Savannah, Georgia." Southeastern Geographer 47, no. 2 (November 2007).
Grimes, J. Bryan, ed. North Carolina Wills and Inventories Copied from Original and Recorded Wills and Inventories in the Office of the Secretary of State by J. Bryan Grimes, Secretary of State. Raleigh: Edwards & Broughton, 1912. https://archive.org/details/northcarolinawil01nort/page/582/mode/2up.
Gullah Geechee Cultural Heritage Corridor Commission. "About," n.d. https://gullahgeecheecorridor.org/about/.
Hanna, Stephen P. "Webwashing the Tourism Plantation: Using Historic Websites to View Changes in the Representation of Slavery at Tourism Plantations." In Social Memory and Heritage Tourism Methodologies. London: Routledge, 2015.
Historic Rosedale: Southern Garden & Event Venue. "Historic Rosedale," n.d. https://historicrosedale.org/.
Jackson, Antoinette T. Speaking for the Enslaved : Heritage Interpretation at Antebellum Plantation Sites. Walnut Creek, California: Left Coast Press, 2012.
Kelleher, Suzanne Rowan. "Airbnb Removed 'Slave Cabin' Listing In Mississippi Following Viral TikTok Takedown." Forbes, August 3, 2022. https://www.forbes.com/sites/suzannerowankelleher/2022/08/03/airbnb-removed-slave-cabin-listing-in-mississippi-following-viral-tiktok-takedown/?sh=4651c90a1363.
Levin, Cherry Lynne. "Wedding Belles and Enslaved Brides: Louisiana Plantation Weddings in Fact, Fiction and Folklore." Doctoral Dissertation, Wedding Belles and Enslaved Brides: Louisiana Plantation Weddings in Fact, Fiction and Folklore, 2012.
Meika. "Farmhouse Wedding Suite at Scarborough House." Airbnb, n.d. https://www.airbnb.com/rooms/644685219827121426?source_impression_id=p3_1666638154_IvSg7zD7cezApNjC.
Miles, Tiya. Tales from the Haunted South: Dark Tourism and Memories of Slavery from the Civil War Era. Chapel Hill: The University of North Carolina Press, 2015.
"National Register of Historic Places Properties: Listed/Returned/Removed/Eligible/Ineligible/Approved/Accepted/Rejected." National Parks Service, June 28, 2022. https://www.nps.gov/subjects/nationalregister/data-downloads.htm.
National Park Service. "What Is the National Register of Historic Places?," April 27, 2021. https://www.nps.gov/subjects/nationalregister/what-is-the-national-register.htm.
Wolfe, Elizabeth, and A.J. Willingham. "Several Wedding Planning Sites Will Stop Promoting Plantation Weddings. What Does That Mean for the Industry?" CNN. December 7, 2019.
Woolfork, Lisa. "Slave Tourism and Rememory." In Embodying American Slavery in Contemporary Culture. Champaign: University of Illinois Press, 2010.
* Sources used to compiling the dataset are included in the spreadsheet here.
Alex Martin, MSIS Student at UNC-Chapel Hill, INLS 690 Fall 2022