Knitting Love

By Karly Richardson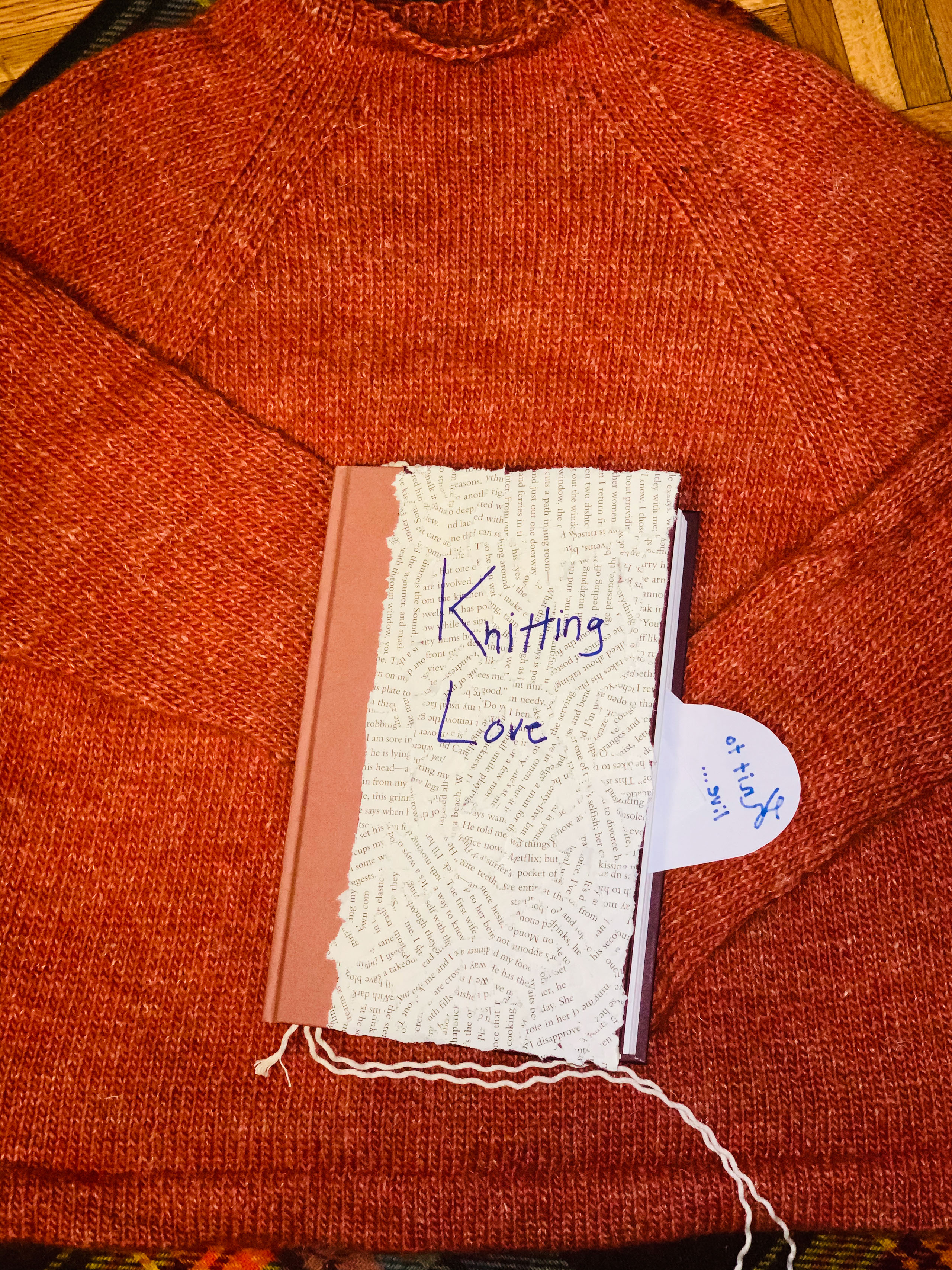 For this project, the maker that I chose to focus on is myself and my relationship with my craft. A lot of what I included in and with the project is inspired by how I express love to others and myself through my knitting practice and my ability to create. I used a random book from Book of the Month that I hadn't enjoyed and started out by cutting pages out with a box cutter (it's all I have). That didn't go so well, but it did create a shallow space in the pages that I did put to use.
For the cover I used pages I'd cut from the book to create a different look. I didn't want any of the information on the cover to show through since this is my book, but I did like the mauve color on the spine binding so I kept that peeking out.
I cut out pages and put in a sample of my knitting. In the sample I used a variety of stitch patterns, including seed stitch, stocknit, and ribbing, to showcase my love of texture in knit-work, and my love of tactile craft.
I created a fun pop-up inspired by the design I created for the laser-cutting project. It's a further expression of relationship with knitting.
I wanted my book to be focused on non-tech making crafts, so I chose macrame for my third technology to make a bookmark for my book. This furthers the overall theme of the book with soft, fiber-based handicrafts and are soft to the senses and rely on touch to fully experience.
I do acknowledge the gender bias in my book. My technologies are all ones that are typically associated with women and women's work, and and can be overlooked in makerspaces because they are not associated with male-dominated STEM. However, I intentionally focused on crafts that speak to me as a maker and that I enjoy using. I think all crafts should have a place in makersspaces as a form of self-expression and creativity.